SYM Retail Financing Program now available!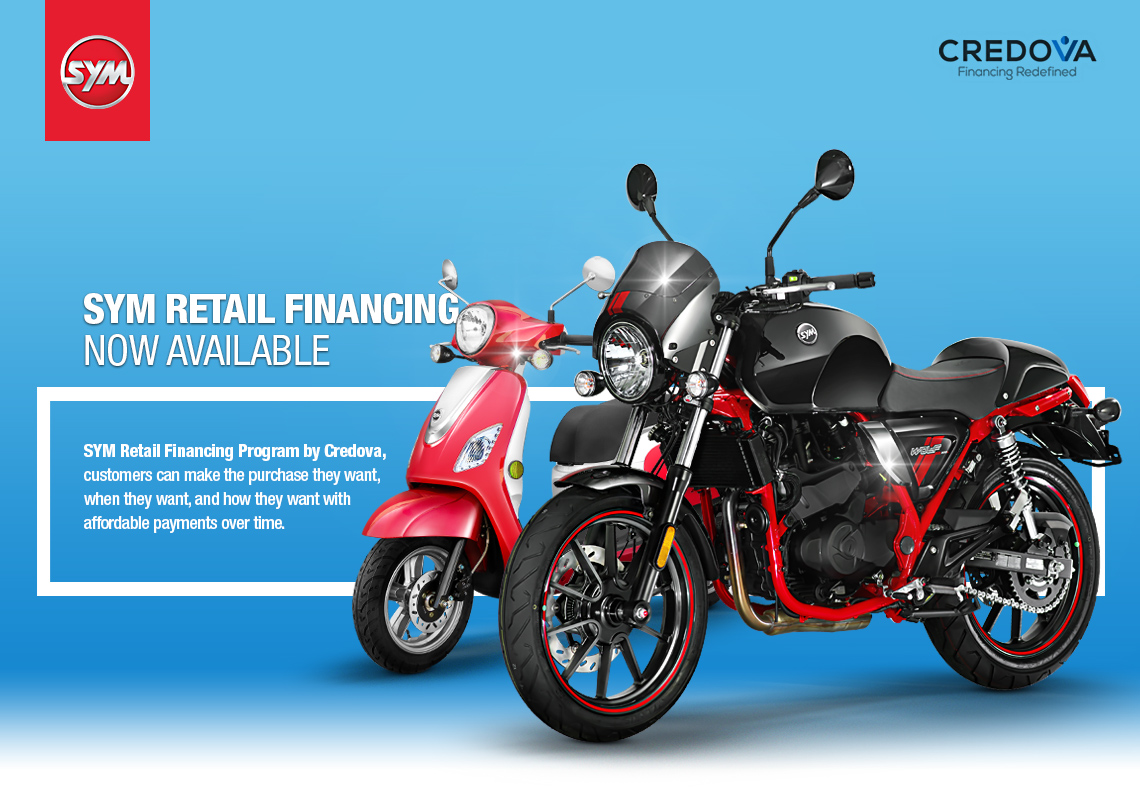 Announcing our retail financing program by Credova, with Credova, customers can make the purchase they want, when they want, and how they want with affordable payments over time.
SYM Retail Financing Program by Credova gives retailers the ability to offer manageable payment plans, restoring customer spending power and helping customers make purchases large and small more affordable. Credova is the perfect solution to increase sales, lower cart abandonment rates and set your retail location apart from the competition.

How It Works

For More Info about SYM Retail Financing by Credova:
Richie Hernandez
C: 775-775-515-7012
E: rhernandez@credova.com
45999 Center Oak Plaza, Suite 100 Sterling, VA 20166
www.credova.com


For More Info, Please Contact Your National Account Manager:
Mike Hickman
T: 951-361-9000 x 888
C: 951-675-4952
E: mike.hickman@alliancepowersports.com
Vanessa Claustro
T: 951-361-9000 x 102
E: vanessa.claustro@alliancepowersports.com